RESISTANCE CINEMA Presents "CHINA BLUE" Bullfrog Films, Produced and Directed by Micha X. Peled, (2006, 88 minutes) Official Selection; Toronto Film Festival, Winner Amnesty Human Rights Award, Nominated Joris Ivens Award, Amsterdam.
WHEN: Sunday November 25th, 1:15pm
WHERE: Community Church of NYC, Assembly Hall, 40 E. 35th st. @ Park ave.
ADMISSION: Free, donations appreciated
ADVISORY: In large part this film is in Chinese with English subtitles. While this can put a strain on some viewers, we think this is such an outstanding film that the effort is worth it.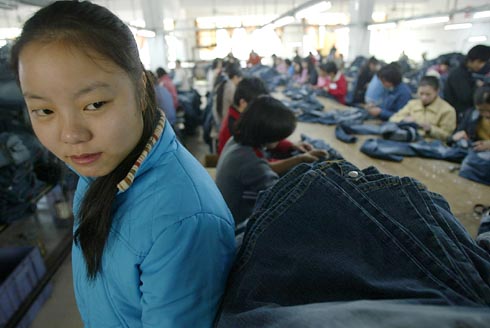 Winner of numerous awards and honorable mentions at film festivals all over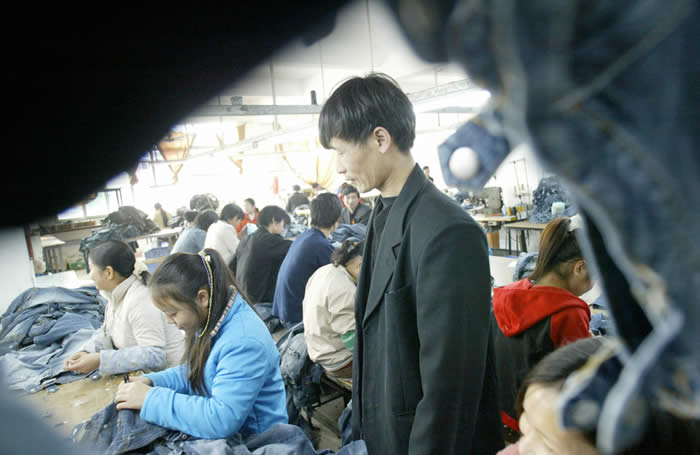 the world, "China Blue" looks at sweatshop conditions in China where many of the blue jeans we wear are made.
Like no other film before, China Blue is a powerful and poignant journey into the harsh world of sweatshop workers. Shot clandestinely, this is a deep-access account of what both China and the international retailers don't want us to see: how the clothes we buy are actually made.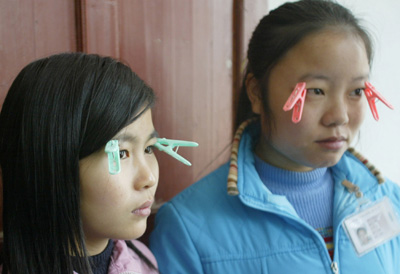 Following a pair of denim jeans from birth to sale, China Blue links the power of the U.S. consumer market to the daily lives of a Chinese factory owner and two teenaged female factory workers. Filmed both in the factory and in the workers' faraway village, this documentary provides a rare, human glimpse at China's rapid transformation into a free market society.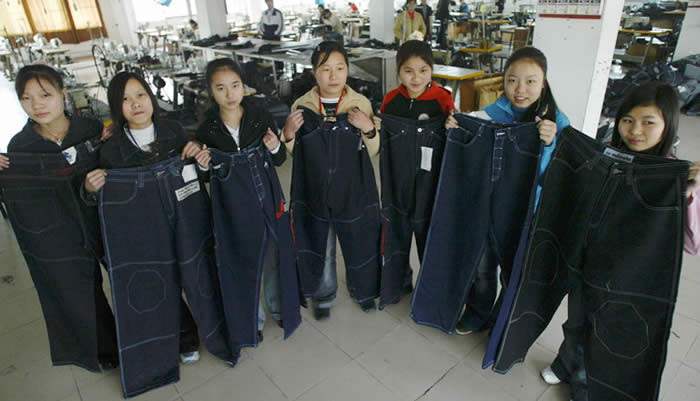 All Contents Copyright ©2006 Russell Branca. All Rights Reserved.